dn1

Made in the USA           Trusted by Over 5,000 Customers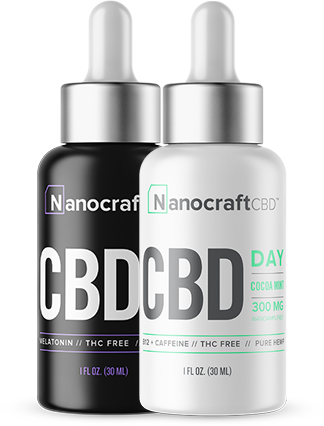 Tell Us Where to Send Your 


Low memory, slowed thinking, 
and an afternoon slump?


Tossing and turning, then waking up 
tired in the morning?


Feeling burnt out and worried throughout your day?


Stiff joints and aching keeping you 
from a full life?

You can custom HTML for here
NanoCraft CBD 
Day and Night Combo
There's never been a cannabidiol pairing quite like this. NanoCraft CBD harness the power of organically farmed hemp oil and combines it with Mother Nature's most potent superfoods to give you a feeling of wellness that lasts all day long.
Energy in the morning. Sleep at night.